Celia Tuzo
Property
Contact:
Tel:   +1 441 494 4036
Fax:  +1 441 494 4111
Celia Tuzo is an Associate in the Property Department of Wakefield Quin Limited. Celia joined Wakefield Quin Limited in May 2017.
Celia specializes in property matters with a particular emphasis on advising both local and foreign clients on residential property and/or fractional interest acquisitions, commercial leases and landlord and tenant matters. She also advises on wills, probate and debt collection matters.
After 20 years working in the legal profession, Celia obtained her LL.B. from the University of Kent in Canterbury in July 2012 and completed her Legal Practice Course at the University of Kent in London Bloomsbury in July 2014.
Whilst a member of HCS Law Ltd., Celia was called to the Bermuda Bar in October 2015 and enrolled as a Notary Public in October 2016.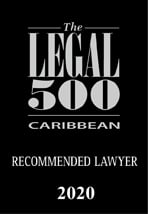 Lawyers
Corporate
Litigation
Property
Administrators
Corporate
Fund Administration
Director Services
Office Management
Compliance