Scott Swainson
Property
Contact:
Tel: +1 441 494 4094
Fax: +1 441 494 4111
Scott Swainson is a Senior Counsel in the Property Department of Wakefield Quin Limited. Scott regularly advises both local and non-Bermudian clients on sophisticated commercial and residential property transactions. Scott also provides property-related advice to banks and other commercial lenders, as well as to hotel and condominium developers and investors.
Before joining Wakefield Quin Limited in April 2018, Scott was a Partner and Group Head of Property at Appleby where he was responsible for the firm's Bermuda property practice for more than 15 years.
Scott regularly speaks on property-related matters and is internationally recognized as one of Bermuda's leading property lawyers.
Scott is a member of the Bermuda Bar Association. He graduated from Queen's University, Ontario, Canada with Bachelor of Arts in History and earned a Bachelor of Laws at University of Kent at Canterbury in England.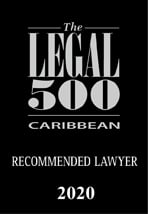 Lawyers
Corporate
Litigation
Property
Administrators
Corporate
Fund Administration
Director Services
Office Management
Compliance